Learning in an era of digitalization: why we need to develop a new approach to evolving skills
In a rapidly changing world, learning is more important than ever. Due to the constant technological development we need to develop a new approach to learning that is compatible with the requirements in the workplace. Caroline Johansson, Chief Learning Officer at Collegial, shares her perspectives on the future of learning.
Learning from the customer's point of view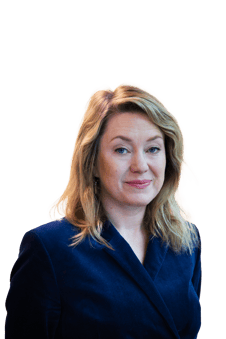 Today's educators and employers have something in common: they need to develop a mindset where learning is done from the customer's point of view. According to Caroline Johansson taking a learning perspective is a part of the larger framework of learning design. Learning design refers to designing and delivering a learning experience based on the needs of the learner. As learning becomes increasingly important in the workplace, we need to make decisions about the content, timing and pedagogical strategies of learning activities, as well as understand the technological tools which can support our learning.
– We need to change the mindset from trainer to learner: what is important to them? What do they get out of it? How does learning best complement their work? In order to ensure that we as a country or organization have the relevant competence, both learning institutions as well as the private sector need to be structured and forward thinking in their approach to learning.
This includes answering questions of how to plan for the skills needed in the future. According to Caroline, you need to listen and understand in order to find faster formats to implement learning.
– Be proactive and be faster, dare to be curious and listen to the customer. We need to implement an agile working mindset in learning, testing and taking in feedback to adapt rather than making something perfect from the start. When you strive for perfection, it usually takes a longer time. At this pace, the knowledge might be outdated once you are ready to share it with the learners.
New perspectives: Learning as an everyday tool
Taking a learning design approach means working to create learning based on the specific needs of the target group. Here, we first need to understand that people learn differently under different conditions.
– Instead of thinking of learning only as going to a real-life classroom for days or weeks, we need to think about how to create the right activities in the right forum. We can also use various forms of media. I also think it is important to always apply what you learn to real-life examples, because this is the only way to make theory come alive, and stick.
Caroline avoids using the term 'education', and refers to the process as continuous learning instead. This embodies the agile and flexible nature of learning that is required in a digitalized era. With technological development that goes faster and faster, we are required to learn new ways of thinking.
– For companies to be competitive, you must have a growth mindset. For learning to stick with you, you must have the opportunity to apply the knowledge. If you are not able to use what you learn, that knowledge will disappear. We see learning as an everyday tool, rather than separate, week-long events. Today it is not possible to attend to learning only once every few years, because then you become irrelevant.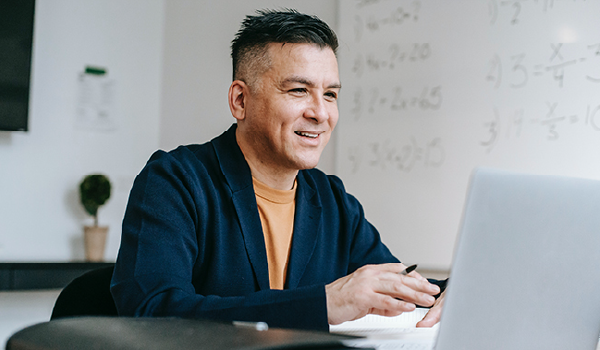 Why learning culture must be embodied in academia as well as in businesses
According to Caroline, this approach is not only suitable for businesses – but also for academic institutions. To be relevant in the labor market, students need to develop the practical skills needed as well as a theory-based approach.
– We need shorter segments of learning that are available at all times of the day. This way, students can pick up content and learn whenever they want, and more importantly - when they need it. You should be able to combine learning with professional life to make it as pragmatic as possible. If you only adopt theory-based learning material, it becomes a much bigger step to use in practice. Keep it short, applicable and available.
Today's academic institutions could get better at adapting to what is in demand in the business world, according to Caroline. But we as a society also need to shift our mindset: learning is not just something we do at university, but something continuous and life-long.
As for businesses, Caroline states that most companies have a way to go when it comes to developing skills strategically and continuously. You have to take the time to develop the skills of your current workforce, because you can't just keep recruiting new competence. If you don't invest in the skill development of your current employees you're leaving them behind, and the competence you need for the future might not even be out there to recruit for.
– You have to maintain and develop the employees you have instead of relying on buying skills, because the changes are too big and too fast for that. As a company, you need to be aware of what skills you need to develop in order to be competitive. It is time to invest in the development of skills!
---
With Strategic Learning you can offer your employees what they need to stay relevant so that you stay competitive in today's business landscape. To jumpstart your strategic learning we have curated world-class content for five topics, based on the needs of global industry leaders.
Read more about strategic learning via the link below!