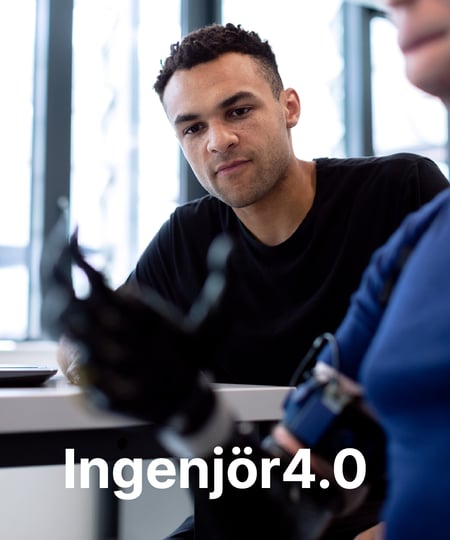 Ingenjör4.0
An upskilling program for engineers
The fast digitalization of the industry creates new opportunities and increased competitiveness. But it also brings new demands on skills and knowledge among professionals within the area of industrial digitalization. Ingenjör4.0 is a unique, module-based upskilling program aimed for professionals with an engineering background.
Ingenjör4.0 was initiated by The Swedish Production Academy within the strategic innovation program Produktion2030. The program is developed in cooperation with 13 prominent Swedish Universities.

The modules include topics such as Cyber-Physical Systems and Digital Twins, Big Data Machine Learning and Sensors, Human-Robot Collaboration, Standards and Interoperability in Digitized Industry, and much more. All modules at Ingenjör4.0 can be found here.
Upskilling for future manufacturing
Discover why Johan Mildner, VP Human Resources at Sandvik, believes that Ingenjör 4.0's module content is an enabler for the future of manufacturing.