Connect learning to business objectives

The Collegial platform brings together world-leading content, learning process, and data insights.
With Strategic Learning you get a tailored solution supporting your business objectives.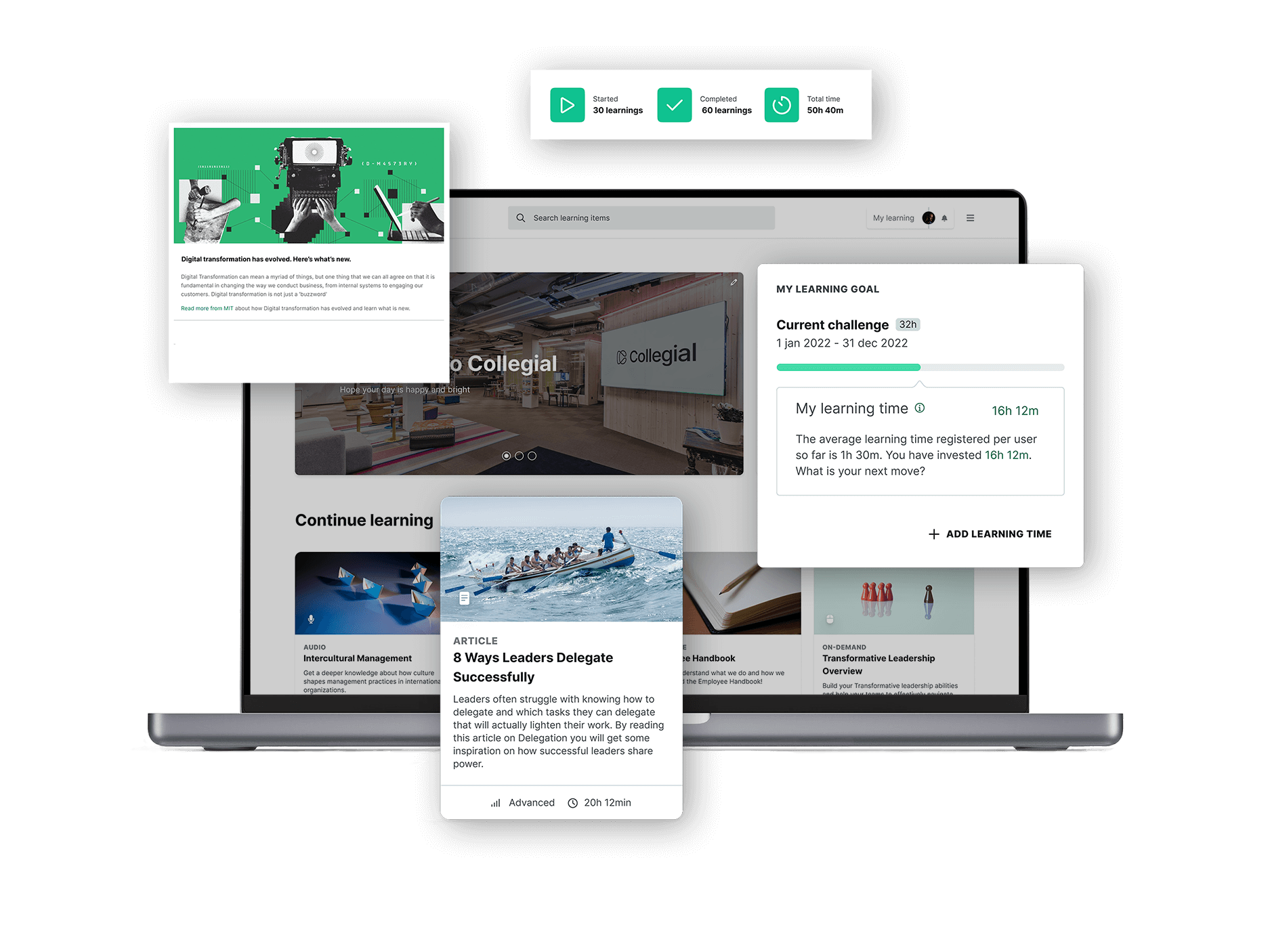 Strategic Learning
Impact-focused learning to upskill teams
---
Learning process connected to business goals
Quality curation based on 28 000+ learning items
Peer-to-peer interaction
Impact focused
Learning metrics and KPI alignment
Learning ambassador support
Support from our Success team
---
Open Learning
Unlimited access to world-leading learning content
---
All learning experiences in one place
Access to over 28 000+ learning items
Self-driven learning
Simple administration
Learning metrics
Support from our Success team
Single sign-on integration possible
---
The Combient Group works with 34 of the largest companies in the Nordics on a joint mission to speed up digital transformation across industries.

Are you a Combient member? We offer exclusive learning programs to Combient associated companies.